Simple

AI Website Builder

for Busy Business Owners.
99+ languages 🇺🇸 🇪🇸 🇧🇷 🇮🇹 🇩🇪 🇵🇹 🇫🇷 🇰🇷🇮🇳 🌎 👆🏻
Claim your free GPT-4 Tokens 🎉


Your own personal designer,
AI copywriter and developer.
Generate your website, and don't worry about design,
converting users, hosting servers, certificates...
WordPress killer. I fin ally enjoy updating my website and growing my business.
We built our website in no time. Without coding and powered by AI technology, it's a game changer.
As a developer, I don't know how to write great copy for my website. With 🍍 AI it was easy, and already grown our SEO traffic.
It was such an easy process that I want to do it again right away. I can add new blog posts each month to share updates with my audience.
When you're a consultant, time is money. That's why this website builder is the perfect tool for me. I built my website without extra help.
Alex S.
Marketing Consulting
With Pineapple Builder, I was able to generate a customized website in just a few clicks. Recommended!
Personal Website
Great way to showcase your skills and experiences to potential employers or clients. It also allows you to control your online presence and create a unique space on the web that represents who you are.
Digital Products
Platform to showcase and sell your digital products. You can use your website to provide detailed information about your products, offer demos or free samples, and make it easy for customers to purchase and download your creations.
Creatives
Create an online portfolio showcasing your work and attracting potential clients or collaborators. It's also a great way to build a community and connect with fans. Plus, having your own website gives you complete control over how your work.
Beauty Services
Showcase the services you offer, explain the benefits of your treatments, and make it easy for potential clients to learn more about you and book appointments. Create a portfolio showcasing before and after photos of your work and testimonials from satisfied clients.
Freelancers
Present your skills and experiences in a professional manner and make it easy for potential clients to learn more about you and your work. Add a portfolio, showcasing examples of your previous projects and testimonials from satisfied clients.
SaaS
Explain features and benefits, and make it easy for potential customers to sign up for a free trial or purchase a subscription. Provide valuable resources for existing customers, such as user guides, tutorials, and support information.
Generate.
Customize.
Grow
Build your website in under 5 minutes.
AI Generated
Add Business Details with the Target Audience, and let our AI create a stunning website just for you!
e.g. "Website for my Service Agency helping teachers."
Pick Design
We have +10M temple variations. To simplify the process, pick your starting point from 7 template styles.
Generate AI Copy
Let AI work for you and create a custom landing page that matches your business and target audience with ease. Make the most of your digital presence and grow your business.
Adjust your style
Adjust your website configuration to match your brand - Fonts, Colors, Button style, you name it. Generate your first section with AI assistant for free.
Customise
Easily edit with our simple editor or ask AI to make changes for you.
Simple editor
Edit elements easily, drag and drop elements or pick and add new sections.
AI Blog
Start blogging from your website and with just one click. With AI Assistant creating blog posts is even simpler and 3x faster.
CMS Integration (Beta)
Integrate your website with Airtable or use internal CMS to manage all your data.
Grow
Easily edit with our simple editor or ask AI to make changes for you.
SEO
Manage your SEO data with ease. Your page is optimized for search engines and social media platforms. AI assistant can suggest you best SEO title and meta description.
Analytics
Use our simple analytics to understand your audience and don't worry about GDPR or cookies. You can also integrate with other platforms, e.g., Google Analytics.
Integrations
Don't limit yourself. Add your widgets and customize them as you want. Bookings, Forms, Email marketing, Chats...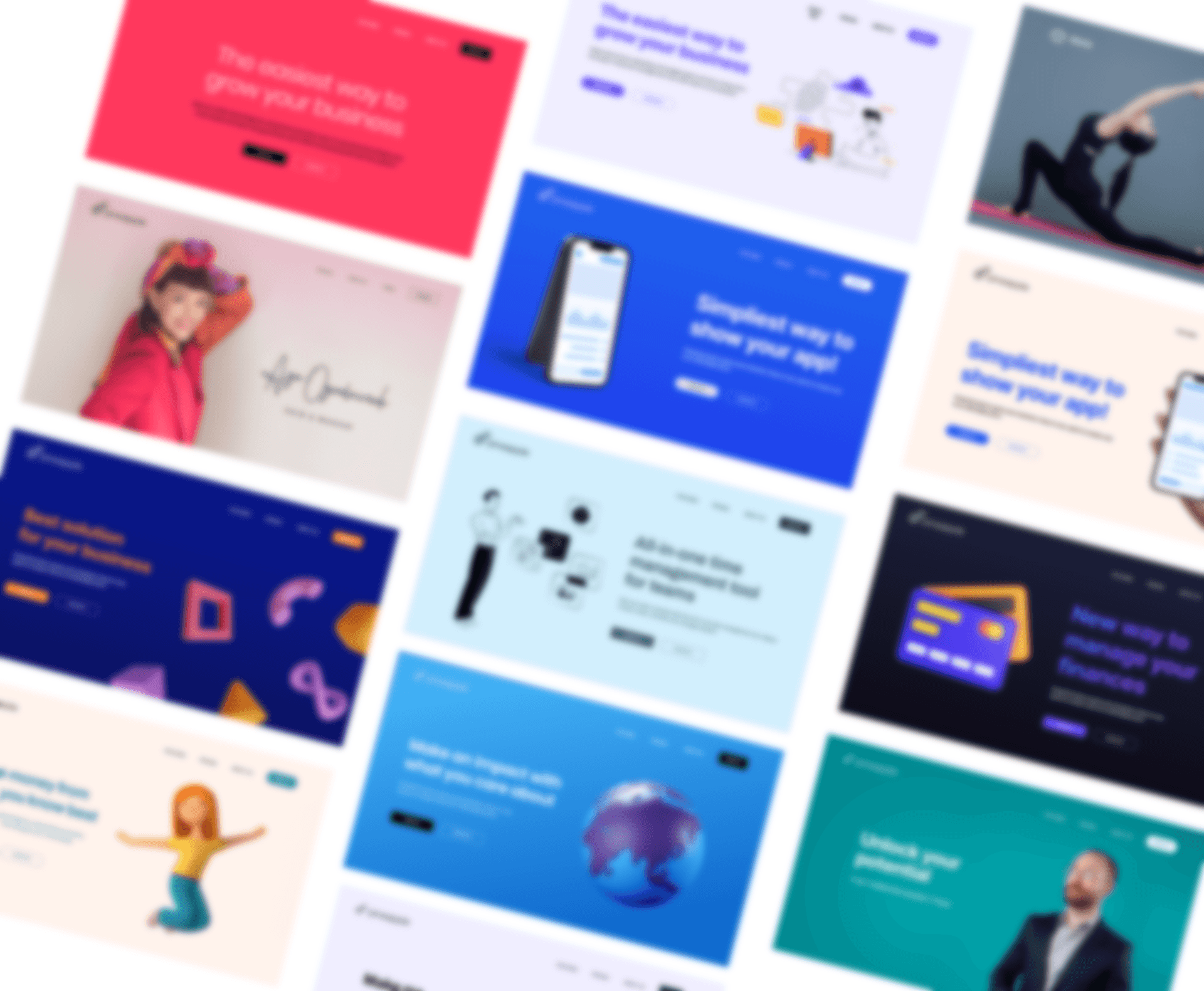 Everything you need
in one place.
SEO
SEO tags and social media checks provide the best search engine results.
Custom domain
Custom domains that make your website stand out from the crowd and build your brand awareness.
Analytics
Built-in analytics measuring your customer engagement. Quick integration with Google Analytics and Tag Manager.
Blazing fast
Service runs on the fastest networks and best technology, so your users can experience your website fully.
Fully responsive
Websites that look great on any screen size.
SSL Certificate
SSL Certificate and HTTPS that secure your visitors' information.